15 inches Touch Screen Auto Pay Station PS8
Automated pay stations, or can also be called auto pay stations, pay-on-foot pay station or parking pay and display machine
Automated pay stations, or can also be called auto pay stations, pay-on-foot pay station or parking pay and display machine, is set up on the way to parking lot or other proper location. It's used to automatically manage the parking calculation, collection, change and receipt printing.

Operation Process of Parking Auto Pay Machine
1. Scan the barcode ticket or read parking card which is dispensed at the entrance machine. If it is ANPR car parking system,just input your license plate number for payment.
2. The touch screen will show how much you need to pay.
3. Pay as the machine 's payment methods. You can combine several payment methods to pay parking fee.
4. After payment, a receipt is printed. The parking system allows 5-15 minutes for leaving the parking lot after payment. The time can be set by yourself.
5. Scan the bar code ticket or reading parking card at the exit machine, then the barrier will open automatically. If it is ANPR parking system, you can leave the parking lot without stop.
Touch Screen Auto Pay Station Features
24 hour operation without cashier
Coin/bill acceptor & recycling of coins for change
Remote programming parking rate system
Ticket tracking for invalid ticket control
Fully operational in either stand-alone or on-line mode.
On-line communication gives real-time monitoring & control
4way ticket and prepaid card reading
Large LCD featuring user-friendly instructions
Built-in thermal printer for clear printing
15 inches Touch Screen Auto Pay Station Technical Parameters:
Dimension: 750mm(L)×500mm(W)×1980mm(H)
Net weight: 235kg~265kg
Power: DC110V-DC220V
Power consumption: 500W(normal);1200W(max)
Communication mode: TCP/IP
Cabinet material: cold-roll steel sheets
Case Reference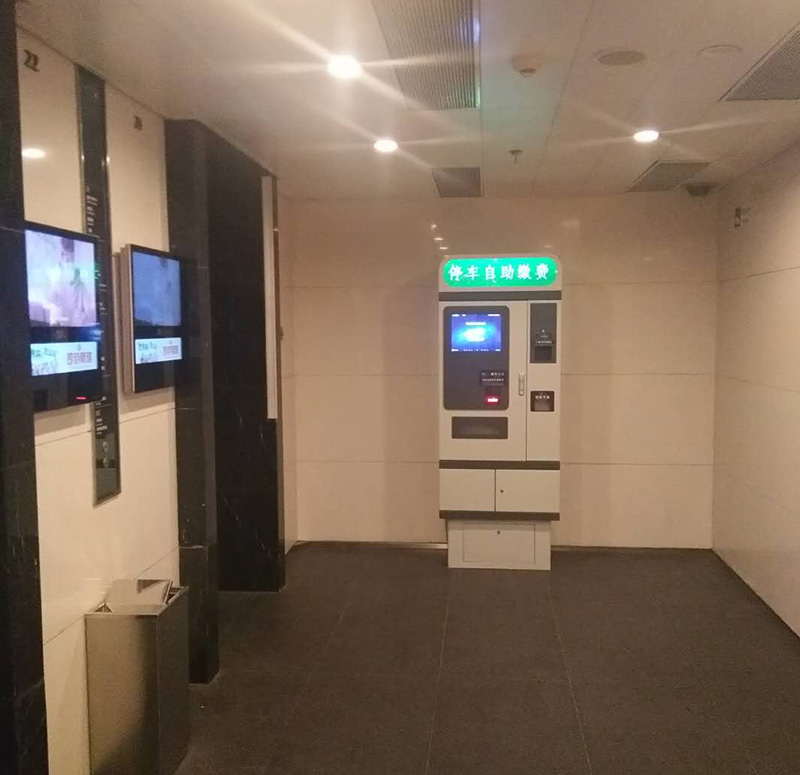 Video link: