The Key Equipment At The Entrance For Parking Management-- Ticket Dispenser

Apr. 03, 2019
Ticket Dispenser is a very important entrance management equipment for a parking lot. It can work with loop detector, LPR Camera, barrier gate, LED display at the entrance of parking lot.
As everyone knows, the basic function of Ticket Dispenser is to issue a ticket for vehicle users, but as the KEY equipment at the entrance of parking lot, except the normal function feature, we have to know it needs to support a few KEY technical features that are very important for the parking management.
THEY ARE: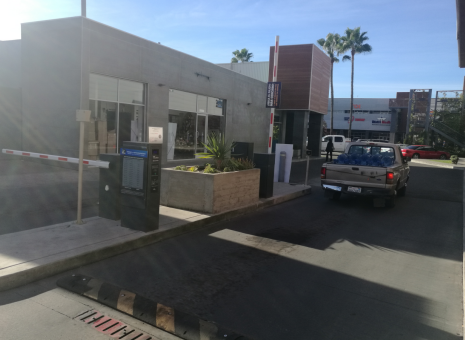 1. Big capacity of tickets.
One paper roll can dispense around 4000 tickets. It can help the parking owner or operator reduce the daily operation and maintenance work.
2. Back out ticket solution.
If any vehicle user takes the ticket at the entrance but doesn't drive into the parking lot, the system will re-define the status of the ticket as an invalid ticket and not open barrier gate. It can avoid some guys steal money and protect the money of owner, and also reduce car theft events.
3. Ticket recycle function.
If any vehicle user presses the button but doesn't take the ticket and drive away from the entrance, the ticket dispenser will automatically take the ticket back and put it into the recycle box inside the machine. Certainly, this kind of ticket will be defined as an invalid ticket in the system.
4. One vehicle and one ticket function.
Only when the vehicle on the loops, the vehicle user can take only one ticket, if no vehicle on the loop, nobody can take the ticket. It can avoid some guys to take tickets on bad purpose.
5. Off-line working mode.
Ticket dispenser can support both online and off-line working modes. It can switch 2 kinds of working mode automatically that depends on the networking environment. And if it switches from off-line working mode to online working mode, it will upload all the transaction data to the system automatically.
6. Safety sensor for the paper roll that means there is some sensor for the printer which can detect the capacity of paper roll when paper low or paper out, the system can get warning information in advance.