The Key Function For The Unattended Parking Lot--parking Intercom Systems

Apr. 16, 2019
The Key Function For The Unattended Parking Lot--Parking Intercom Systems
Call For Help From Assistance In Central Office
Enhance the usability of the parking system with two-way intercoms at each unattended Parking System kiosk. Intercoms system allow Parker to press a call button to request assistance who only need to sit in the central office of the city and provide 24h services. The service staff may communicate via voice and optionally view cameras via the video system in conjunction with the incoming call. So the service center can provide the service via the internet or intranet, remotely open a barrier gate, for example.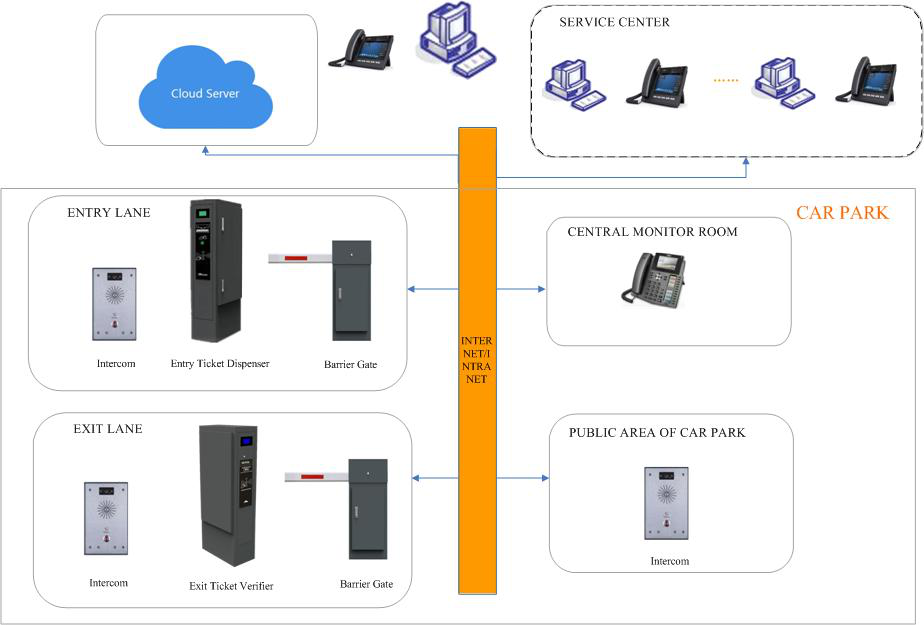 VoIP Intercom STATION:
The intercom can be programmed to dial sequential numbers (parking office, security office, maintenance cell phone, then receptionist) for a set number of rings.
There are two kinds of VoIP Intercom: LAN only intercoms may only dial a master intercom. SIP Server intercoms offer the most options, including dialing different sets of numbers during different days or times.

VoIP MASTER INTERCOM:
Master Intercoms may receive calls from or make calls to VoIP intercom stations if needing for the parking lot management.