What Are Advantages Of The Smart License Plate Recognition System?

Feb. 26, 2019
The problem of parking has always been among the problems in China's transport. Since the amount of automobiles continues to rise, the requirement for parking a lot has slowly improved. Which are the benefits of the smart parking system after integrating the License Plate Recognition System?
1. Efficient access to the entrance and exit:
Taking the smart license plate recognition system in the marketplace as an instance, the thorough recognition speed reaches 98.8 percent, which is applied to many different harsh environments, significantly improving the traffic efficacy of parking lot entry and exit automobiles, and preventing queues of vehicles entering and exiting the economy.
2. The owner is safe and comfortable to enter and exit:
The owner of the vehicle enters and leaves the Parking Lot Ticket Dispenser to prevent obstacles, preventing the hassle brought on by the ticket and card set in the snow and rain, and also removing the safety hazard brought on by the car turning off the auto throughout the card-taking procedure.
3. Diversified payment methods:
In addition to this export booth-style manual charging, the parking lot license plate recognition system has a variety of payment methods, for example, handheld charging, fundamental charging, merchant payment, etc., providing greater convenience for the owner of the car, while also improving the parking lot Export vehicle traffic rate.
4. Put an end to corruption parking fees:
The development of the high profile license plate recognition system has replaced the traditional IC card-swapping platform and doesn't use the IC card as the charging medium, which can effectively prevent the escaping means commonly used in Parking Lot Payment Machines like multi-use and card-changing. And the parking lot license plate recognition charging system includes a rigorous payment procedure and a charge audit management system to avoid the charging loophole caused by various human elements, and ensure the entire quantity of parking charges, and collect it truthfully.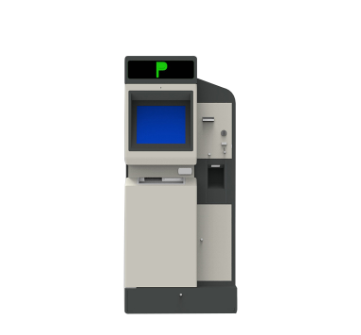 5. The operating costs in the later period are significantly reduced:
By embracing the license plate recognition method, the post-operation price can be significantly reduced, and also the individual resource cost could be saved. The yearly savings of card issuers will likely be substantial and avoid a high number of erratic security risks. At precisely the same time, it also effectively improves the quality of support and reduces the workload of direction.
6. Energy saving, low carbon, and environmental protection:
Vehicles do not need frequent brakes to get in and out, reduce carbon emissions and vehicle losses, and reduce PM2.5.